Well, my first "Bold Predictions" column started me off at 0-3. Again, I don't expect to be right, but when I'm wrong, I hope to be wrong in the right way most of the time. So here below, we're keeping it BOLD for Round 2!
Cleveland will win by at least 15 pts. Those of you who think the Pacers have a chance in this series are wrong. The King has arrived & he'll have a little help from his friends in Game 3. I say Cleveland plays their best "team" game of the series & puts home court back in their pocket.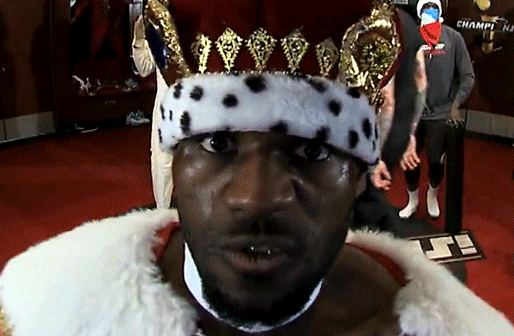 Someone on the Wizards will get a Flagrant Foul. The Wizards are pissed off that they haven't won yet & the fact that they're playing so close to Trump's Headquarters means they're sure to misbehave. Markieff Morris I've got my eyes on you buddy…
Terry Rozier will get a triple-double. I've been calling him Terry "Triple-Double" Rozier since mid-season & calling him as good or better than Kyrie Irving as far as his influence as a starter on this Celtics team. Boston has this series in the bag no matter what, but Terry will get a triple-double just for fun.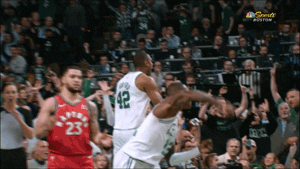 RESULTS:
Cleveland crumbled in the 2nd half & lost by 2 pts, which is somewhat shocking given they had a 17 point lead at the half. As it seems so far, my "Bold Predictions" typically look good in the first half of a game & then dissipate. Cleveland is in big, big trouble. (
Wrong
)
Apparently (didn't see the game) there were multiple technical fouls, double fouls, etc. but no flagrants so I was sorta right, but still wrong. And I heard the nutkicker himself, Markieff Morris, shoved a referee & may also have his scuffle with Anunoby under league review. I reckon it was a hard fought game & solid win for the Wiz. (
Wrong
)
Terry did not get a triple-double & did not have much fun. In fact, he didn't even get double digits in a single PRA category. Oh well, the Bucks came to play in this one & the playoffs remain pretty unpredictable. I still think the Celtics win this series though. (
Wrong
)
Current Bold Predictions Record:
(0-6)