My "Bold Predictions" won't always have a common theme, but this first entry just so happens to involve player point totals. I'm not talking PRA, but rather actual points scored by these players in their respective Game 2s.
Victor Oladipo will score 15 pts or less.
That would put him at less than half of his scoring output from Game 1 &
more than 8 pts
under his season average of 23.1
PPG.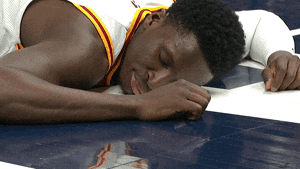 Alec Burks will score 20 pts or more. He played only 2:17 in garbage time of Game 1 & almost single-handedly took out the trash that his teammates had left for him by scoring 10 quick points. If that doesn't earn a guy more playing time, then Quinn Snyder is mental, because Alec Burks is a baller. Sneaky DTTF play?
Towns & Butler will combine for at least 50 points. Only 20 shot attempts & 21 points scored between the two of them in Game 1? Yawn. If Thibodeau doesn't wake up from that nightmare the Wolves won't win a game. Hell, even with big performances from Towns & Butler they may not win a game, but they'll certainly try here in Game 2.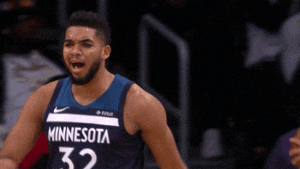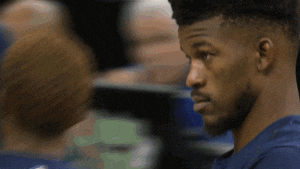 RESULTS:
Oladipo managed 22 points so that's a miss although the idea of all this is that when I'm wrong I aim to be wrong in the right sorta way. You could argue that's the case here as Dipo struggled with foul trouble & wasn't nearly as effective as he was in Game 1. (
Wrong
)
Alec Burks never even saw the court; well he likely saw it from the bench while checking his email. Oh well, this was the riskiest bold prediction of the three & Quinn Snyder did me in, which I certainly don't blame him for since they managed to win the game. Total fail here. (
Wrong
)
Towns & Butler were virtual no shows once again with a combined 16 pts on 15 shot attempts; somehow even worse than Game 1. I guess the lesson here is to never underestimate the worst offensive coach in the league. What's the game plan Thibs? If it's to be swept you're doing stellar. Every decision you're making in regards to beating the Rockets is dead wrong. Please relieve yourself from duty after this season before the Minnesota fans force your firing. (
Wrong
)
Current Bold Predictions Record:
(0-3)